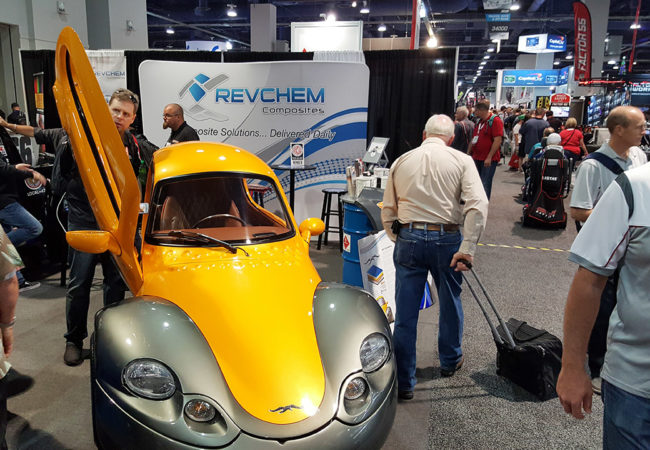 In order to show off what can be done with some of the wide variety of composites they distribute, our pals at Revchem invited us to display the new Sparrow prototype in their booth at the SEMA show. Since we love going to the SEMA show AND it's in Las Vegas, we were happy to oblige.
What we weren't quite prepared for was just how well received the new Sparrow would be. We spent the days jam packed with folks loving on the little car and asking a ton of questions. Made us think perhaps we should start lining up some display space at other shows and get the word out.
Perhaps the San Francisco International Auto Show in November?