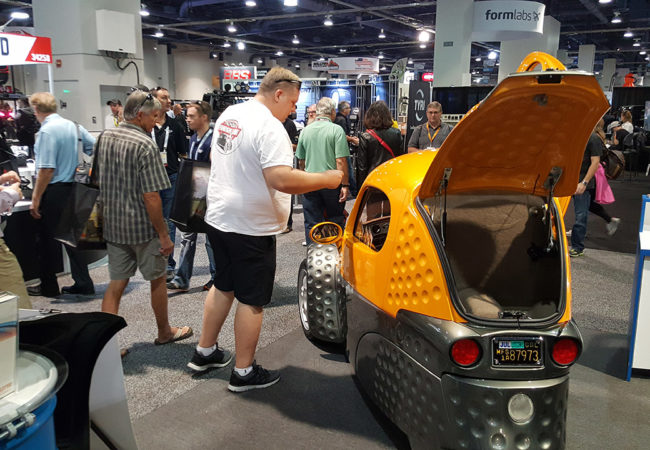 Coming up November 18 – 26 2017
After the incredible response to the Sparrow at SEMA Show a few days back, Mike decided (at the 11th hour) to try and get the new Sparrow up to the San Francisco Auto Show!
In an incredible stroke of luck, we were able to pickup a booth space from a recent cancellation and now Vince is attempting to come up with a show display in just a few days. Given the unique and striking visuals of the Sparrow, we're not too worried about a lot of set dressing to be honest. Just the car and some flyers ought to handle it for this go round.
If you're interested in in checking it out, the show starts next Saturday at the Moscone Center in San Francisco. You'll find us in the South Hall, Booth #309. The auto show is open daily from 10am to 9pm. Hope to see you there.